Fill Open Roles With Top Talent Matched To Your Corporate Culture
We help HR & hiring managers book interviews with ready to hire top talent matched to your corporate culture. Discover your next legacy hire today.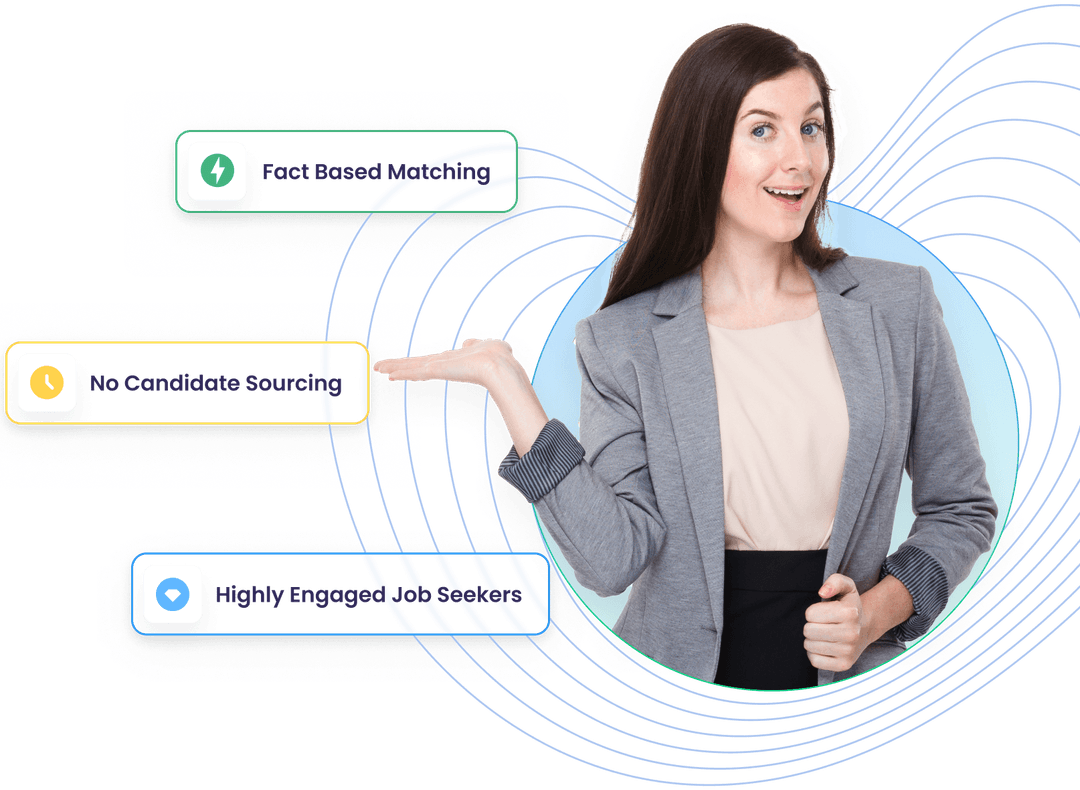 How We Help Employers Find Top Talent
Using parameter-based matching and industry experience, we help employers source, match, and place top talent in open roles for legacy hires. Our vetting system uses experience-based questions to deliver culture-matched candidates that'll become legacy hires.
We help hiring managers and HR teams by connecting them with ready-to-hire top talent. Tired of paying more money for less talent that the competition poaches anyway? Discover the future of hiring today with Enjoy Mondays.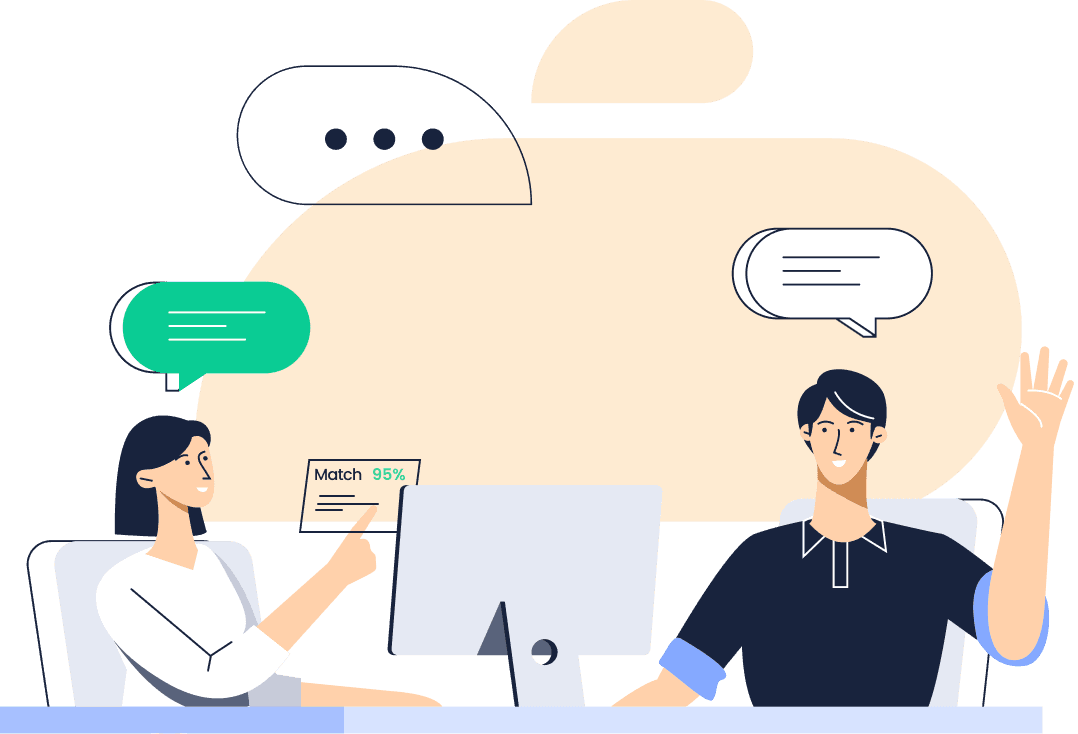 Why Employers Trust Enjoy Mondays
Meetings Should Matter
With Enjoy Mondays, every meeting is with a possible legacy hire. We make sure you ONLY meet with top talent.
Hire Legacy Talent
Our culture matching keeps competitors from poaching your talent. Discover how to make legacy hires today.
Get More Done, Faster
Skip the long wait required for traditional hiring. Speed up projects and productivity by sourcing, matching, and hiring top talent faster.
Enjoy Mondays VS. The Competition
Enjoy Mondays
Connects you with 95% profile-matched top talent
Uses pre-vetted questions to identify hiring parameters
Ensures every meeting connects you with ready to hire talent
Has zero hidden fees
Is constantly onboarding and matching new talent
Other Job Portals
Sends you a laundry list of useless leads
Doesn't vet talent before connecting you
Requires you to do multiple rounds of interviews pre-hiring
Promotes talent to your competitors
Makes it easy for talent to be poached by competitors
How We Help You Hire Faster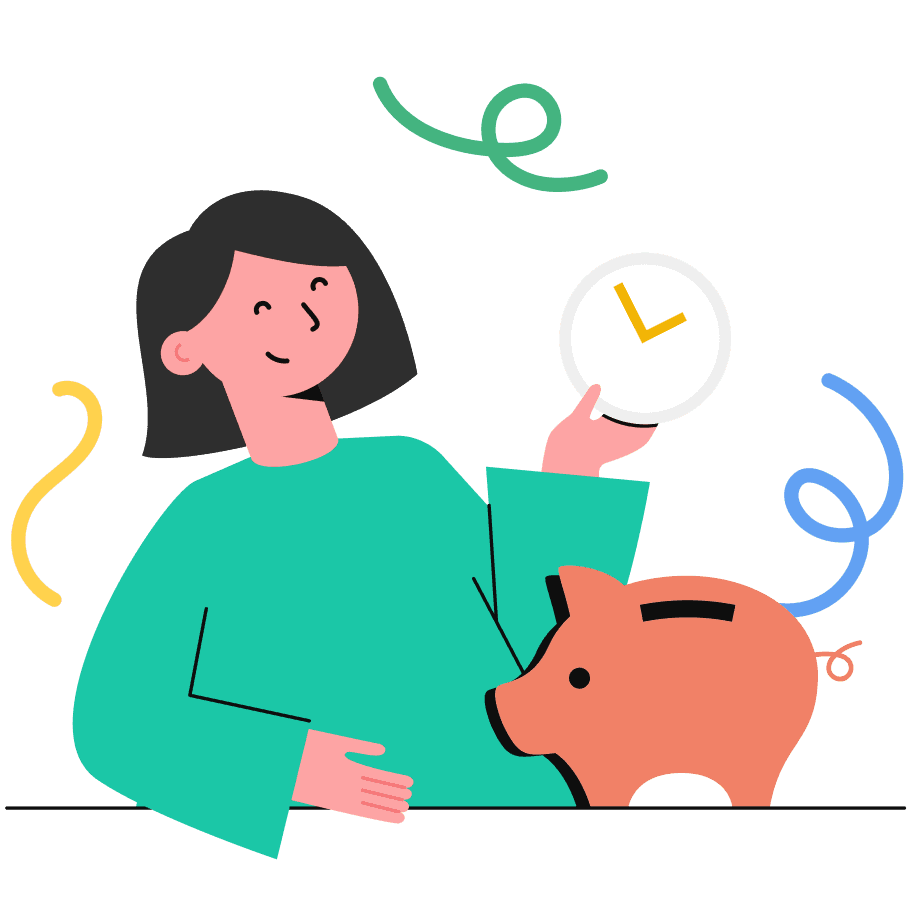 Time Saving
We Put An End To Candidate Conversations That Go Nowhere
Time matters. That's why Enjoy Monday's machine learning-led matching system only sends you talent with a minimum 95% qualification match. Set your criteria and our platform will handle the rest.
Our innovative approach combines machine learning algorithms and industry insight to make sure every lead has both a skill and culture match. With Enjoy Mondays you only take meetings with pre-vetted, well-matched candidates. Want fewer meetings, less resources wasted, and faster onboarding for increased productivity? You need Enjoy Mondays
No more extra candidate screening work. We vet for wants, desires, and needs so all you need to do is confirm the fit and hire.
Not a Job Board, Just Perfect Matches
We Fill Your Candidate Pipeline In 5 Minutes
In the 5 minutes it takes to fill out our feedback form we'll identify and build you a list of 95% matched candidates from both the US and Canada.
With thousands of pre-vetted candidates ready to hire, and more joining everyday, you'll find your fit, faster.
We check candidates so they match your work style, industry experience requirements, opportunity for longevity, and more. We help ensure every hire is the right one the first time.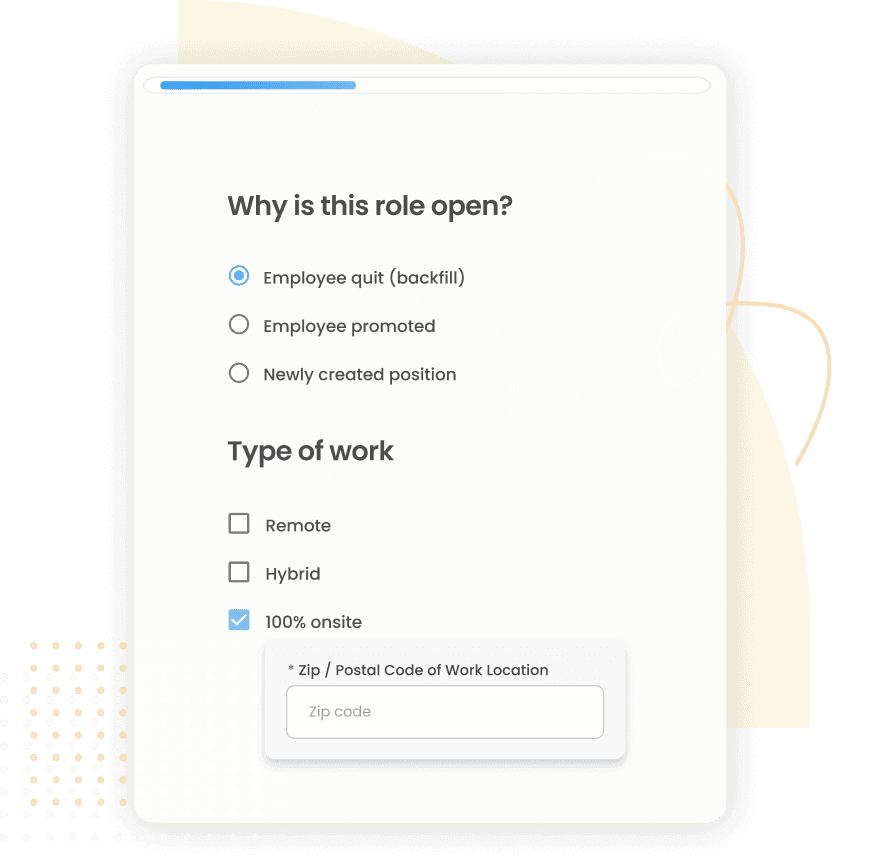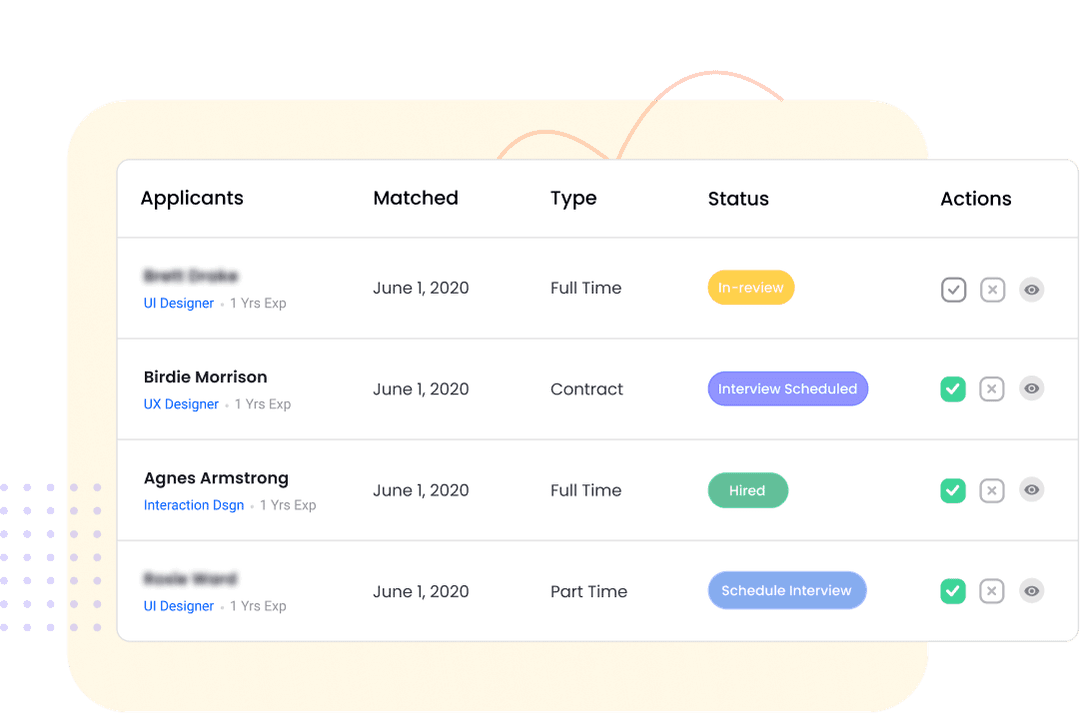 Building a Transparent Future
We Establish Trust Through Transparency
Our system reduces bias for gender and cultural issues while improving pay equity (ensuring greater chances of legacy hires and a satisfied workforce).
Our vetting process replaces meetings getting ghosted with top talent showing up ready to hire.
We put both parties on equal footing, ensuring the next hire is the right one for both sides.
Track Results With Our Analytics Dashboard
Reports
Measure & Track Reports With Our Analytics Dashboard
Deliver more accurate sales forecasts, based on your pipeline, using our detailed analytics and reporting.
Accurately track team performance with periodic reports. All reports are downloadable and designed so you can uncover trends, identify and assess risks, and find opportunities to grow.
Get the following reports:Annual Spend, Number Of Positions Filled, Interview Request Rate, Offer To Acceptance Rate, Time To Hire, Number Of Interviews Performed, Number Of Interviews Accepted/Declined.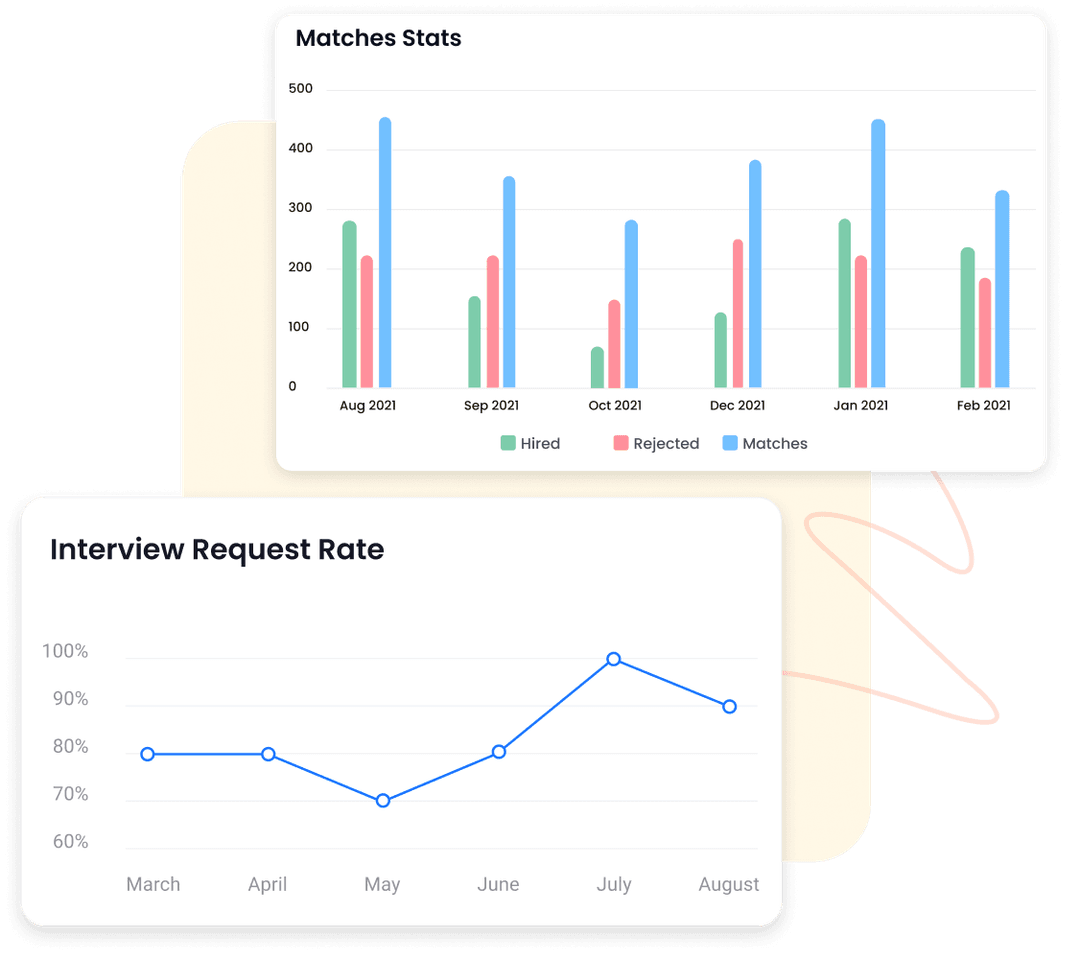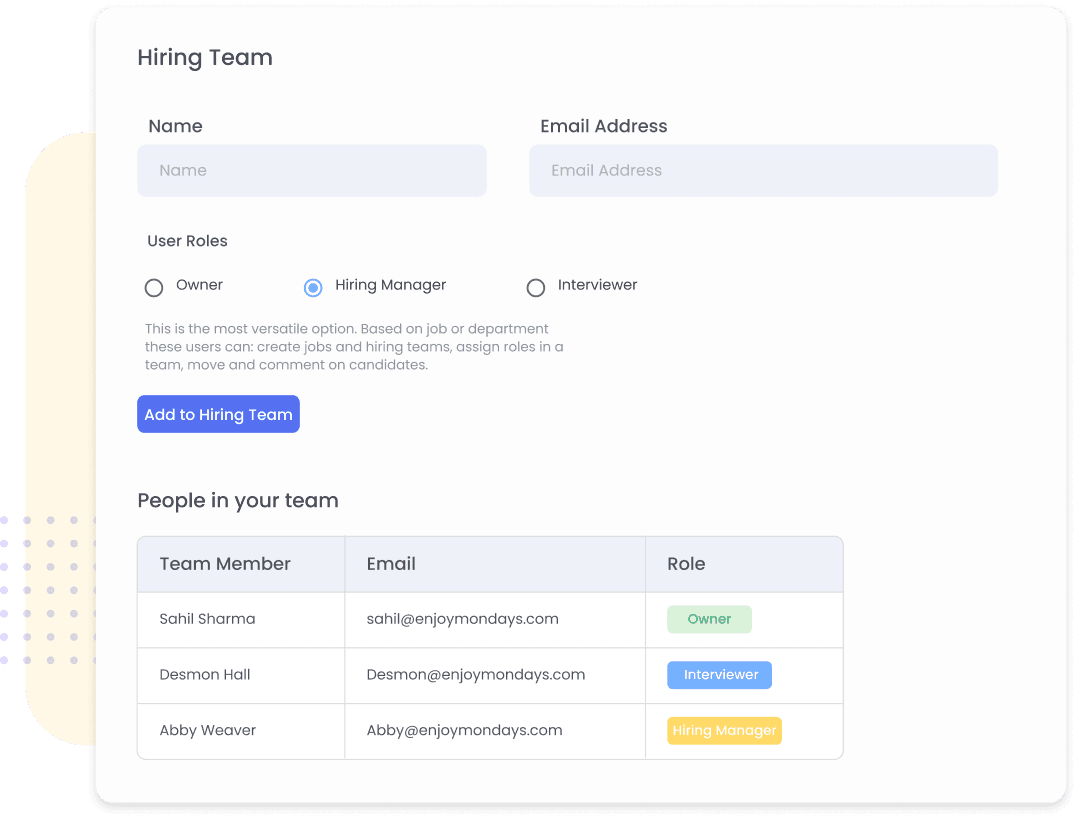 Roles
Increase HR & Hiring Collaborations With Assigned Roles & Permissions
Our platform lets you assign permissions for roles. We let you control which team members can access jobs and data in your organization. Silo access with just a click.
With our admin option, you can chart team members' progress with open roles to provide suggestions.
Invite the people you want to be involved in the hiring process.
Pricing
Affordable Pricing For Businesses Looking To Scale
With three hiring plans, transparent pricing, and a clear expectation of costs, it's no wonder why employers use us to place top talent for legacy roles.
We save you between 6-11% per year in hiring costs.
Only get invoiced once talent placement is made.
Enjoy Competitive Pricing
FREE FOREVER
$ 0
per month
14% placement fee per hire
Unlimited index
Standard user support
GROWTH
$ 999
per month billed annually
9% placement fee per hire
Unlimited index
Standard user support
ENTERPRISE
$ 1,599
per month billed annually
7% placement fee per hire
Unlimited index
Dedicated Enjoy Mondays Rep
ATS integration (where applicable)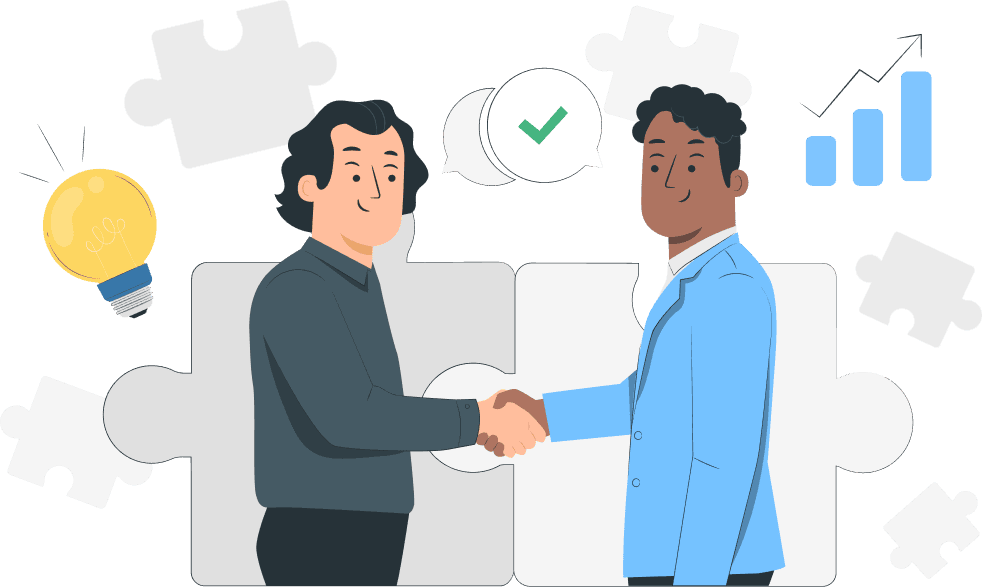 Match & Hire Top Talent Faster With Enjoy Mondays
Discover how to make your next meeting, meaningful, with Enjoy Mondays.
Ready To Build Your Team?
Enjoy updates?
Sign up for news and hiring insights right here!